Following up on Supplier Invoices can take up valuable time. Tourwriter's Supplier Invoice Upload feature allows you to send invoice requests to all your Suppliers at once. Your Suppliers can then simply upload their invoice to your customised Submit Booking Invoice webpage.
Sending Invoice Requests
In your chosen Itinerary, go to the Bookings List and select your Invoice Request template from the Make Booking drop down options. Choose either Book all… or Book selected…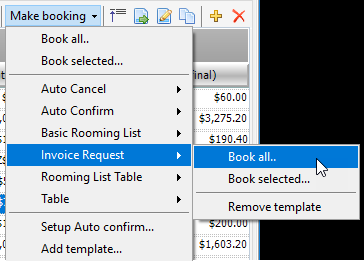 The Bookings Emailer Window will open.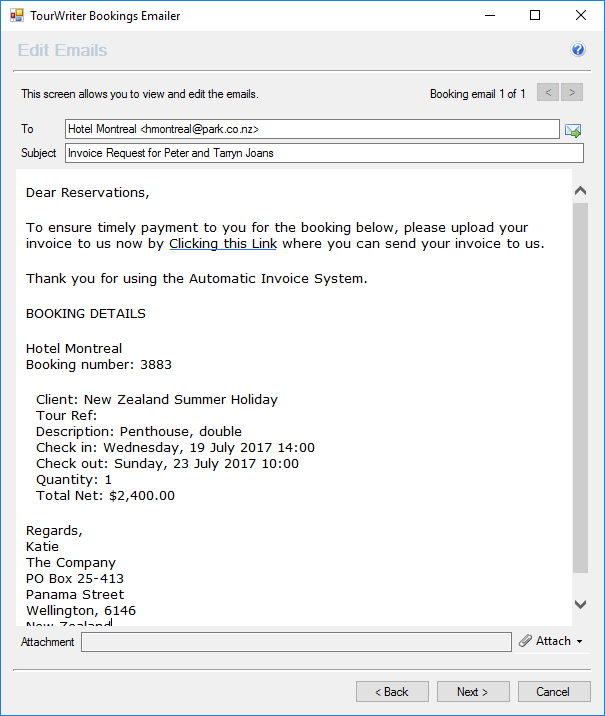 Like all booking emails, the information included is customisable, but a standard Supplier Invoice Request email will show the Service booking details, including the Total Net for the booking, along with a link to the customised Submit Booking Invoice webpage.
Go through the Bookings Emailer as usual, and click Send. Your email will be sent to the Supplier.
What your Supplier will see
Your Supplier will receive the above email from Tourwriter. They can then follow the link to upload their invoice.
The link will take them to a webpage, which will look similar to the image below.
The webpage will ask the Supplier for the following information:
Booking/voucher number
Invoice amount
a PDF attachment of the invoice
Name of the person uploading the invoice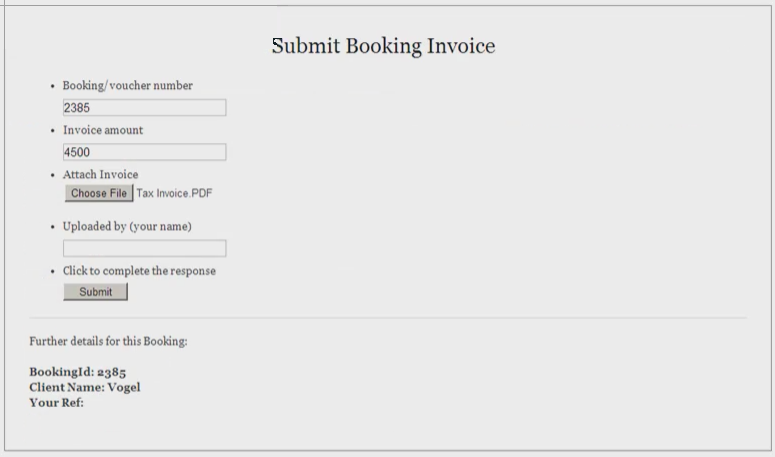 Receiving an Invoice
Once a Supplier has uploaded an invoice, the Is Invoice box will be ticked, this can also be seen in the Bookings List workspace.

You can then download a copy of the saved invoice, by clicking on the Download invoice link seen in the screenshot above. When you click the link, the invoice is available to be downloaded at a suitable place.

From here you can review the invoice, and process the payment.
Please note that if the Supplier chooses to reply to your email instead of clicking on the link, the invoice will be returned to you in your inbox, and will not be linked to Tourwriter as shown above.
To set up the Supplier Invoice Upload feature for your database, please contact our Support team for more information.
The Supplier Invoice Request & Upload feature is only available is part of the Enterprise plan. To learn more, please contact your Customer Success Manager.