This Post Covers:
The toolbar found in the top-left corner of the Itinerary page
Links to the other aspects of the Itinerary page
Once you select an itinerary to edit, you will see the Itinerary page: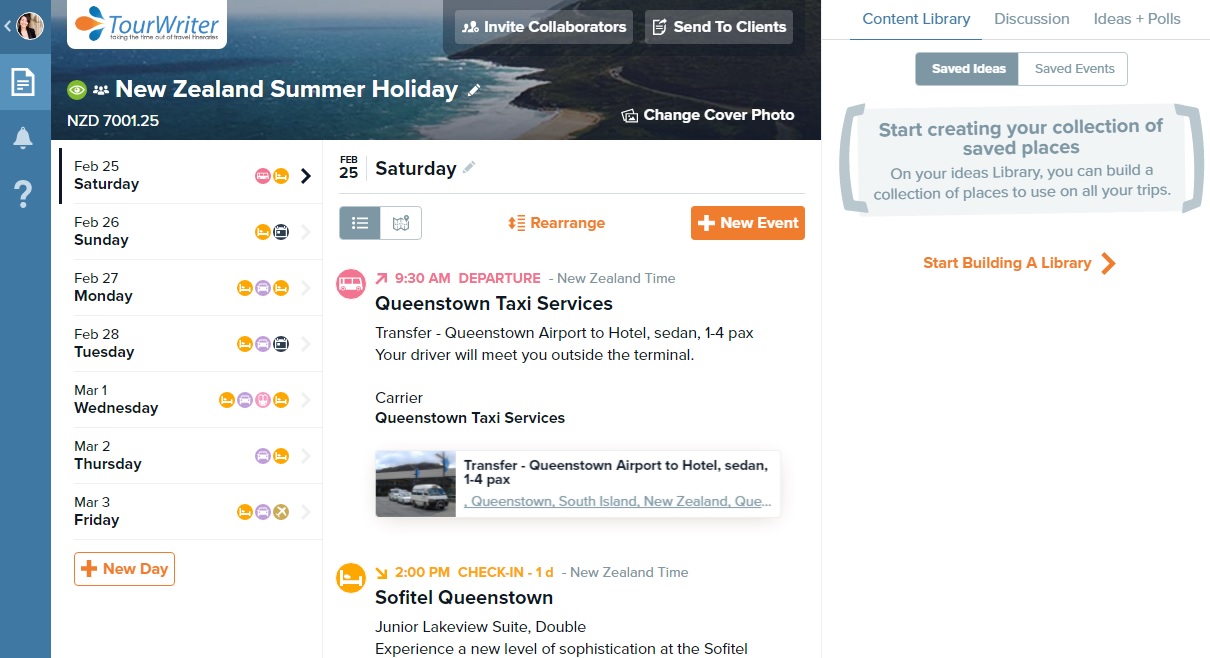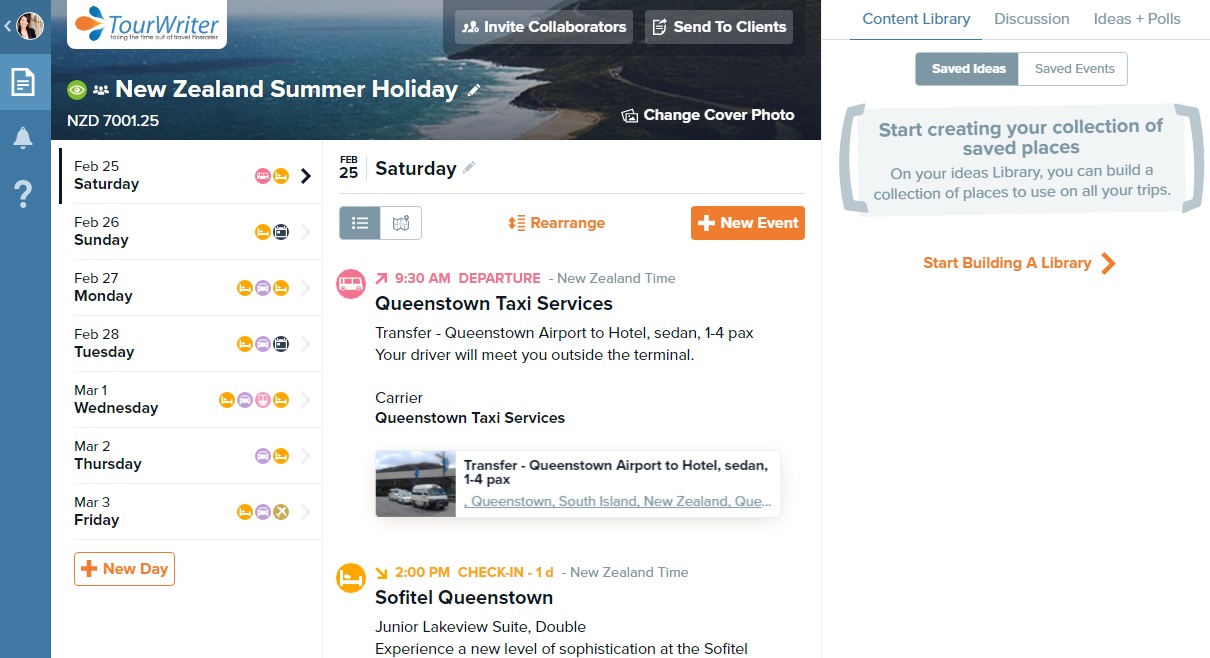 Left Tool Bar
Hover your mouse over the icon to see what it is.

User Picture = Other Trips & Your Account
This button takes you back to the home page.
Note Paper = Itinerary


This button is the Itinerary page.

Bell = Trip Activity


Opens up the Trip Activity box. This shows items that have been added to the itinerary, to the Ideas and Polls board and to the discussion board. Displays in Date order, latest first.

Question Mark = Get Help


Open Outlook and an email to

support@tourwriter.com

, who you can request help from.
Other Itinerary Page aspects:
Update Your Trip Details
Change Cover Photo
Day Edit
Edit bookings
Invite Collaborators
Send to Clients
Discussion
Ideas and Polls