We have added a second Publishing Quick Note field to the Bookings Editor > Notes Subtab, which will allow you to add further information about a booking and display this in you clients' quotations and itineraries.
To access the new Publishing 2 field, double click a booking, and switch to the Notes tab.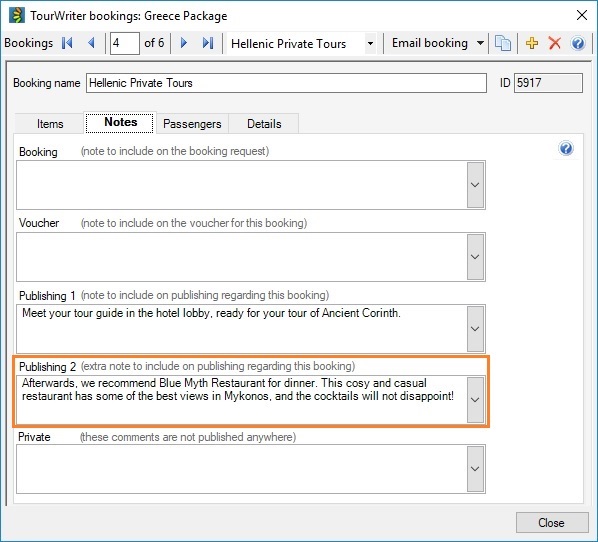 It also means that if you've previously been using the Private Quick Notes field to store additional Publishing text, you can make the switch and free up the Private Notes for features like the Supplier Auto Confirmation.
To amend your custom reports or sign up to the Supplier Auto Confirmation feature, please contact our Support team.