The Default Tasks feature now lets you assign a task to a Tourwriter user. The feature allows you to associate a time-frame to the task. The "Term Editor" is now made available under Tools > Setup > Default Tasks. You can assign a term to a task based on a list of drop-down values.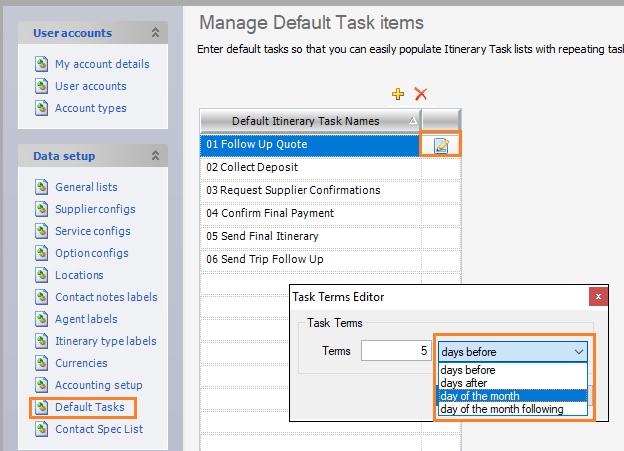 You can set a Task Due Date by selecting one of the following options:
Days Before

: Number of days before the current date.

Days After

: Number of days after the current date.

Day of the Month

: Day of the month specified.

Day of the Month Following

: Day of the following month specified.
Note: Once the Due Date is set as per the task term, it can still be changed manually.
Let's take a look at an example of the Tasks loaded on the Itinerary tab.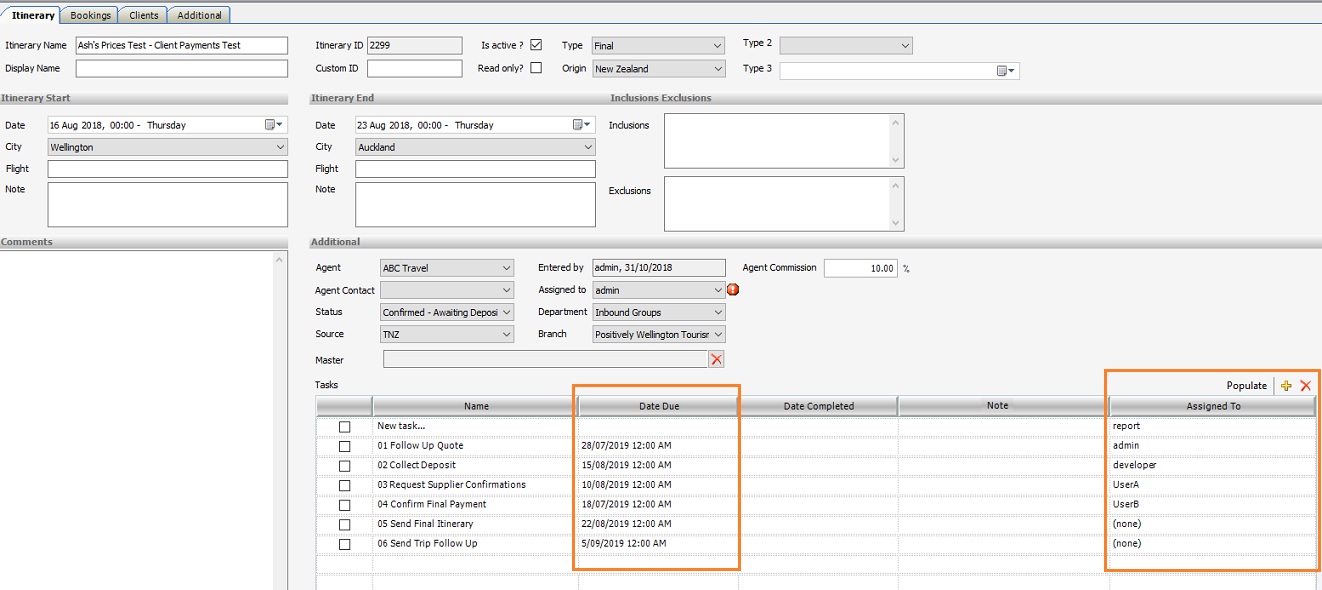 These tasks can now be assigned to different users in Tourwriter. It can be done by selecting a user from Assigned To field. A user can view all the tasks on the itinerary. The tasks can only be marked off by the user whom they are assigned to once they login to their Tourwriter account. To mark off a task, the user has to tick the checkbox in the left-most column of the Task grid.
For instance, the second task, 01 Follow Up Quote, is assigned to the user admin. Once the admin logs into Tourwriter and opens the itinerary, they (the admin) will be able to view all the tasks on the itinerary. However, the admin can only mark off tasks assigned to themselves along with the tasks that are currently unassigned, i.e. the ones shown as assigned to (none).