We've added a Content Sort Order, and made some improvements to mappings and Accommodation display.  Read on for the full update.
Content Sort Order for Travefy
There is a new Sort Order field in the Content Rule Setup which will allow you to define the order that your descriptions are published to Travefy.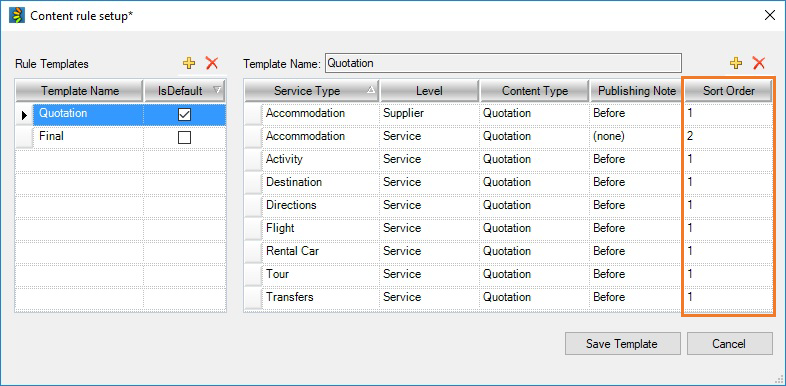 This new addition is for you if you're looking to describe both the Supplier and Service for Accommodation, or display Directions and Inclusions on your itineraries.
To update your existing Content Rule Templates, go to Bookings List > Tools > Push itinerary to online > Content rules.
To add a new Content Rule, click the

. You can then select a new Content Rule from the range of options in each field. Each field is customizable, simply move your cursor over the field and you will see the drop down arrow appear. For an example see the image below, where the Content Type field drop down options are shown.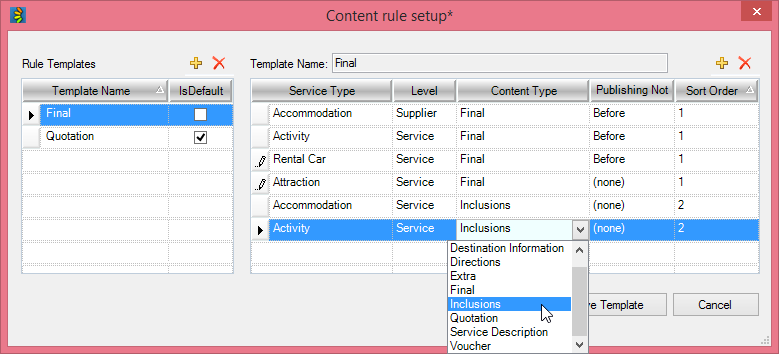 Each Service Type's Sort Order will default to 1, but when adding the same Service Type again, you'll have the option to specify which content is displayed first and second using the drop down.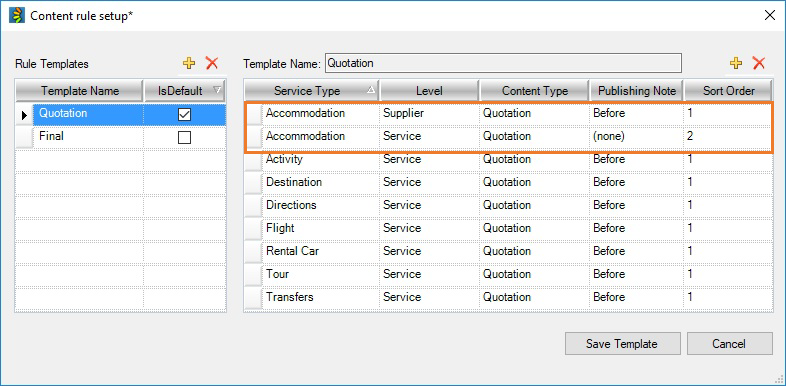 Unmapped Service Types
You can now leave the Travefy Category ID field blank, and content will not be published to Travefy for that Service Type.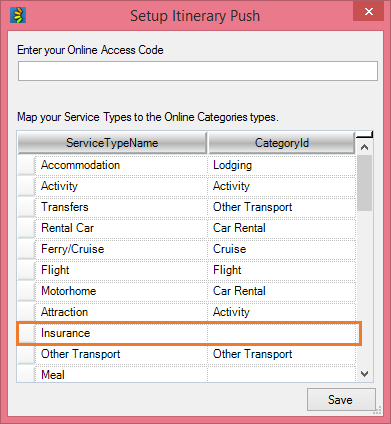 You can review or update your mappings from any itinerary by going to Bookings List > Tools > Push itinerary to online > Settings.
NOTE – if you've already assigned a Category ID, but would now like to remove it, simply select the text with your mouse and press Delete (DEL) on your keyboard. Click Save and any bookings with that Service Type will no longer be pushed to Travefy.
Changes to Accommodation
We've also made changes to the way Accommodation content is displayed. Instead of repeating every day, the full description and publishing notes (if applicable) will now appear on the Check In date only, with the Check Out date showing the Supplier Name only (no publishing content).