Default Tasks populate the Name field in the Tasks workspace on the Itinerary Tab (as seen in the image below). These act as a working checklist for each Itinerary.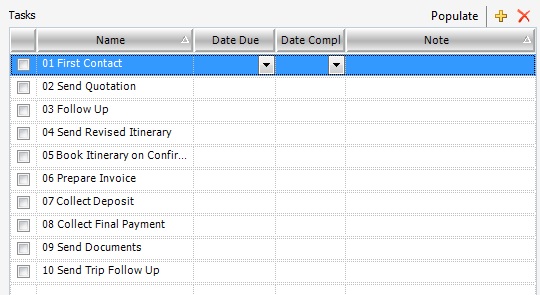 For example;
01. First contact
02. Send quotation
03. Follow up
04. Send revised itinerary
05. Book itinerary on confirmation
06. Prepare invoice
07. Collect deposit
08. Collect final payment
09. Send documents
10. Send trip Follow Up
Default Tasks can be added or deleted under Tools > Setup > Data setup > Default Tasks as seen below (in accordance with your internal procedure policy).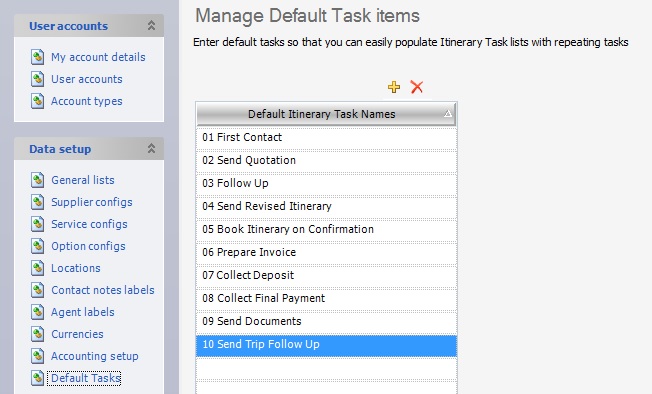 In Additional > Reports, then under the Standard folder, is a report called Tasks Outstanding. This report provides a list of outstanding tasks, sorted by consultant, to easily show what needs to be done. Read more about this report here.