Service Configurations help to describe each Service offered by a Supplier.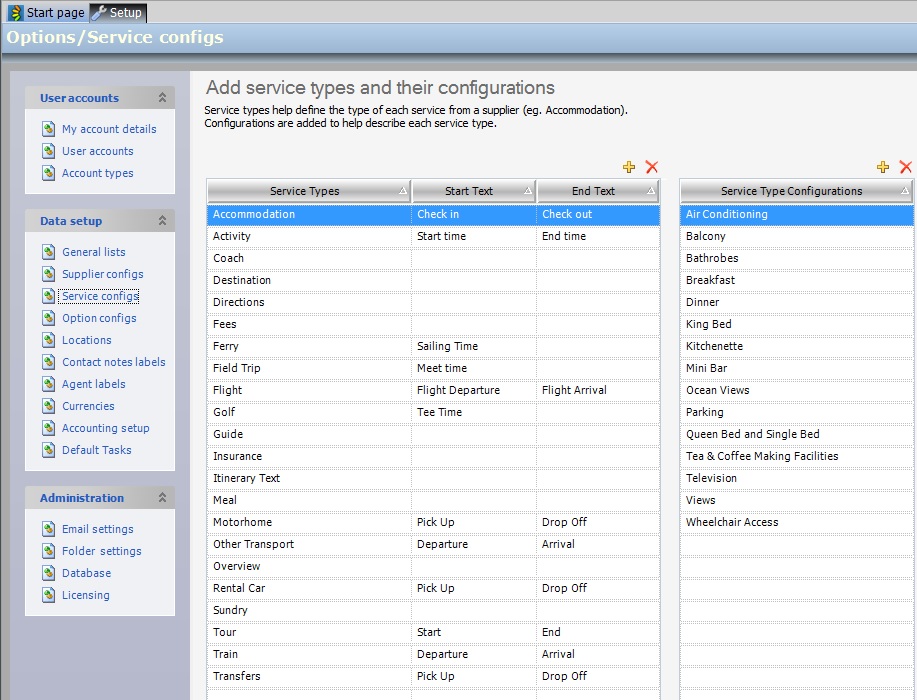 Service Types categorise the types of Services offered by the Supplier; for example, Accommodation, Activity, Flight etc. Every Service entered within a Supplier requires a Services Type to be allocated to it (i.e. selected from the drop-down options loaded here in Setup).
Start Text and End Text are used to load the field headings used to store start and end information in Supplier > Services > Details as shown in the image below.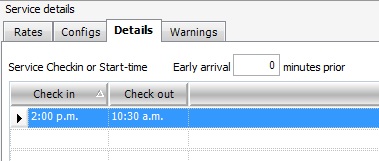 Service Type Configurations help to describe each Service Type that the Supplier is offering. Service Types are located within the Supplier > Services Tab. Service Type Configurations can be viewed in the Details Tab of a Supplier.