The new Pax Tracker report allows you to see a detailed summary of where your clients are at any given time. It displays the Itinerary Name, number of pax, and the Agent booked, as well as the Date, Time, Service Type, Supplier, City and Service booked. The report further presents additional filtering options such as filter by Date, Service Type, Agent, Itinerary status, Booking status, Branch, Department and Country. You can download the report file from the link below.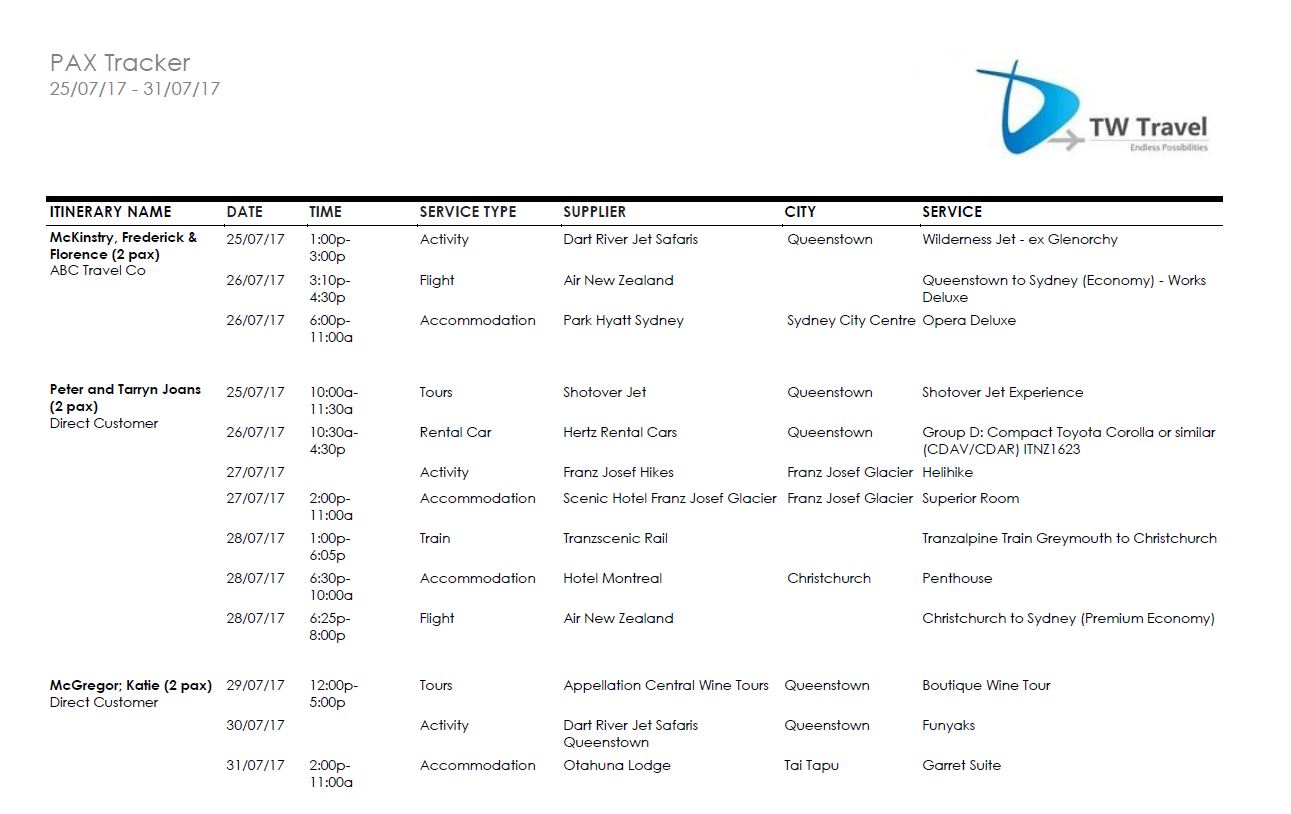 Adding the Report to Tourwriter
To add one of these reports to your Tourwriter Database for use, follow the below steps:
Download the Pax Tracker report by clicking on the download link above
Save the report into your TourwriterData\Reports\General reports folder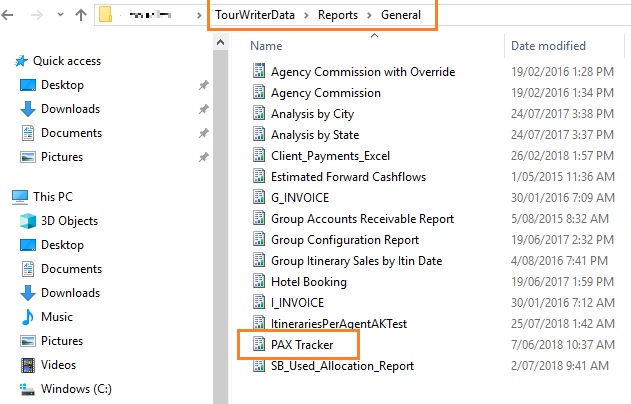 In Tourwriter, access the reports area by going to Tools > Additional > Reports, or click on the Additional menu in the bottom left corner, and select Reports
Right click the Custom Folder
Select Add report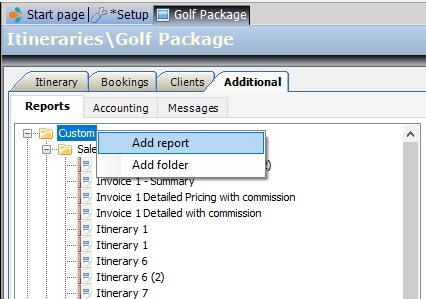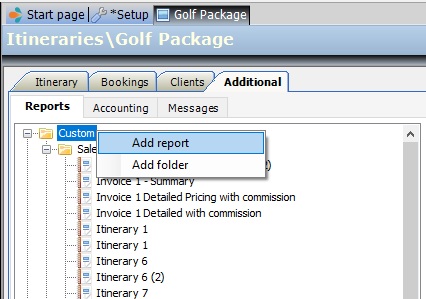 Browse to the .rdlc file saved in Step 2 above
Click Open
Save your changes
Double click the file to generate the report
Any Custom Reports can be renamed by right clicking the report name, once you have added it to Tourwriter.