Error

Could not read remote file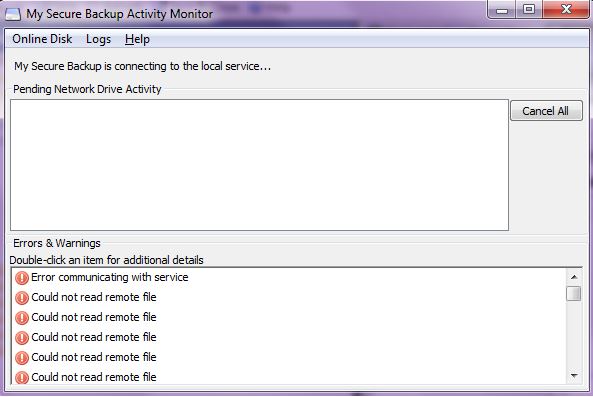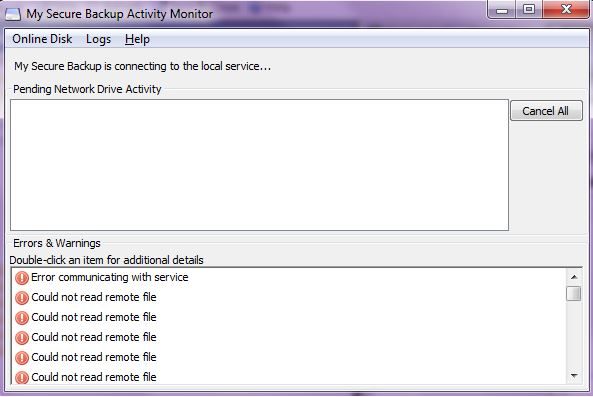 Resolution
Since this affects only some of your files, it is likely there may be a corruption in your My Secure Backup (MSB) cache file.

Please follow the below steps to rebuild the cache files:
Launch My Secure Backup, click Configure

Select Application Settings on left

Copy the text in Cache Directory

Open Windows Explorer (eg My Computer) and paste the info into the address bar and hit the Enter key (as a shortcut to opening the Cache folder)

Delete ALL the contents of this folder (* see below if you cannot delete the content)

Restart your computer
* Note – If you cannot delete the content of the cache folder, you might need to stop the My Secure Backup service. To do this, open the computer Services screen (Windows Start > Run, and type services.msc), find the service called MySecureBackup, right click on it and choose Stop.
In the unlikely event that you are still experiencing issues after following the above steps, please email support@tourwriter.com and advise them of the file names that you are unable to access, so that they can investigate the issue accordingly.